CNC turning
We have several turning centers at our plant in Piaseczno. Thanks to the turning method, it is possible to obtain very complex shapes with high dimensional accuracy. During this process, when the material is set into rotation, the tool gives it the right shape. We also provide drilling and threading services on CNC lathes. Thanks to properly selected turning parameters and high-class CNC lathes, we are able to maintain high dimensional repeatability and thus produce batches of up to several thousand pieces. In order to meet the expectations of our clients, we accept orders even if only one piece of work is to be done.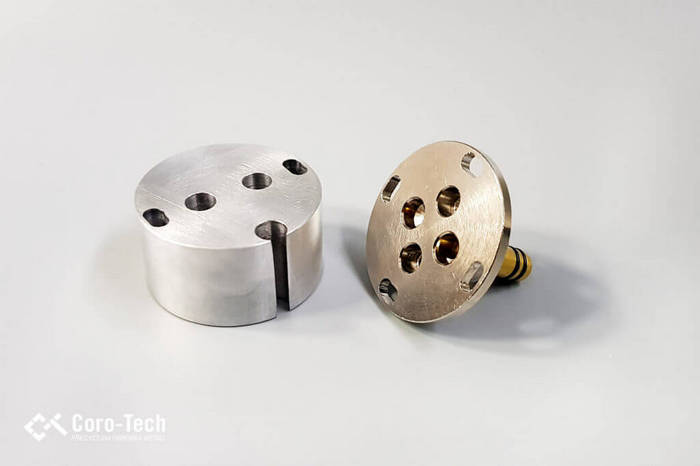 CNC turning – what is involved?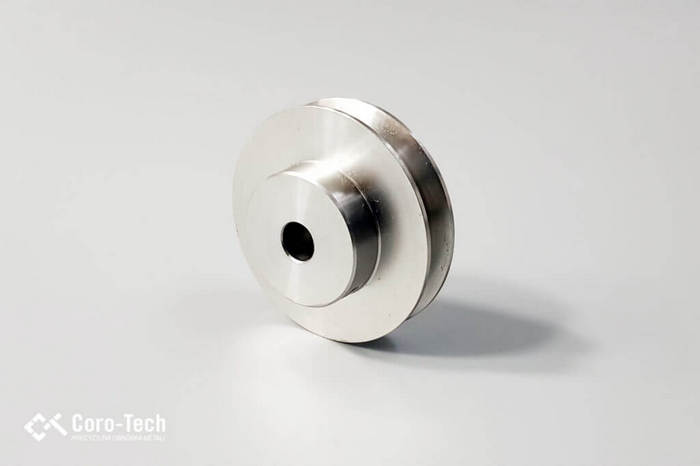 Turning involves the machining of internal and external surfaces of elements that have the shape of rotary solids, usually cylinders or tubes.
CNC turning parameters
The parameters that characterize turning are cutting speed, feed (distance traveled by the tool during full rotation of the workpiece), depth of cut. Depending on the achieved dimensional accuracy and surface smoothness, we mention the following: fatal, medium accurate, very accurate and smooth machining. In order to receive products with given parameters, before turning, select the form of machining and properly programmed CNC machine.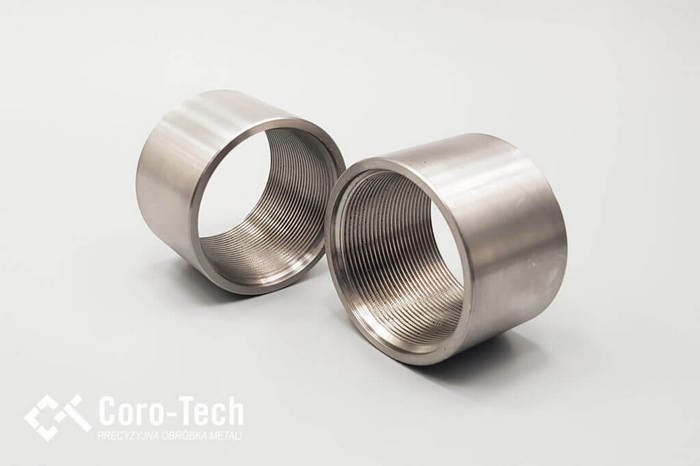 Material turning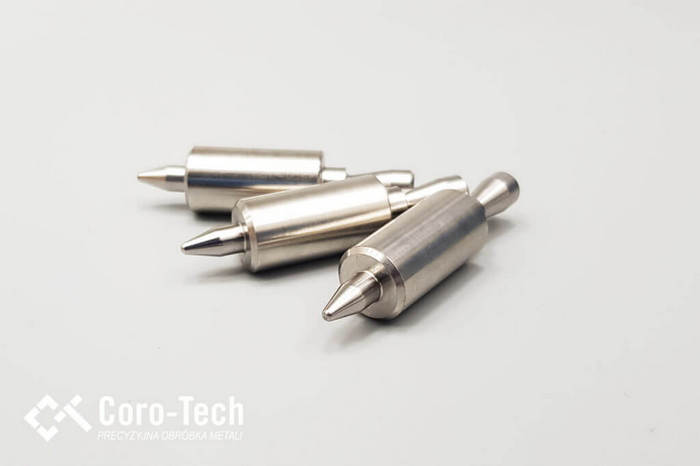 The workpiece rotates and the cutting tool moves linearly. The cutting force will be different for each material due to the different type of structure, chemical composition, and thus different strength values. The machinability of materials is also conditioned by their earlier plastic forming.